Typefi publishes content into Sections and uses the Master Pages defined by the sections during the composition process to create document pages. Typefi automatically runs content into Main Story frames, creating new document pages and filling these frames until all content is placed according to the Section Options for that section.
Creating a Main Story frame
To create a Main Story frame:
Open the Master page and insert a normal InDesign Text Frame on the left and right master
Select the Text Frame with the selection tool
Choose Typefi Frame Type > Main Story from the Object menu (or right-click the frame and choose it from the context menu)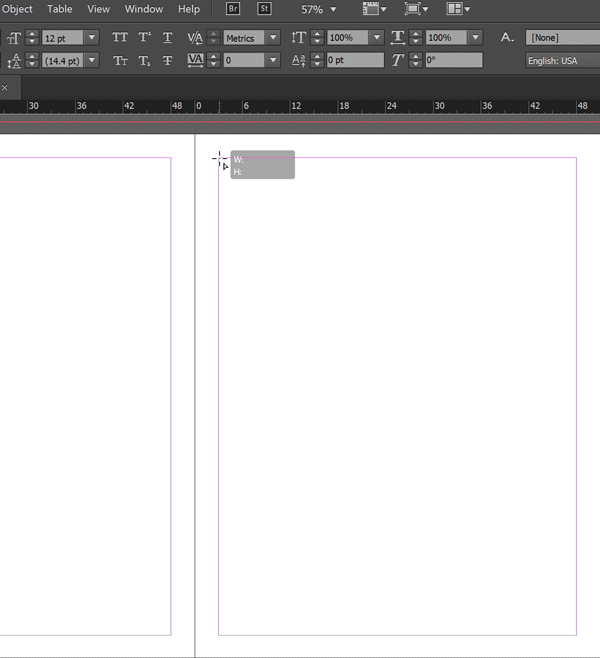 AutoFit and Main Story Frames
It is not necessary to set an AutoFit resize style on the Main Story frame. In fact, this will cause your jobs to run more slowly.  
Multi-Column Main Stories
For multi-column layouts, create a single text frame and use InDesign's Text Frame Options (Object/Text Frame Options) to set the number of columns and gutter width. Do not draw separate frames for each column.
Column Balancing
Do NOT use the Balance Columns feature (checkbox on the Text Frame Options window and the Typefi AutoFit panel) on Main Story frames. This will slow your jobs considerably because InDesign will be attempting to balance columns at the same time Typefi is attempting different layout options during composition.
If you would like the last page of a section, which may not have enough text to fill all the columns on the page, to balance, then a custom JavaScript can be created to allow for that (talk to your solutions consultant).