Extract pages (formerly Split PDF file) splits a PDF document into multiple smaller PDFs. You can also use it to extract and reuse selected pages of one PDF in a different PDF.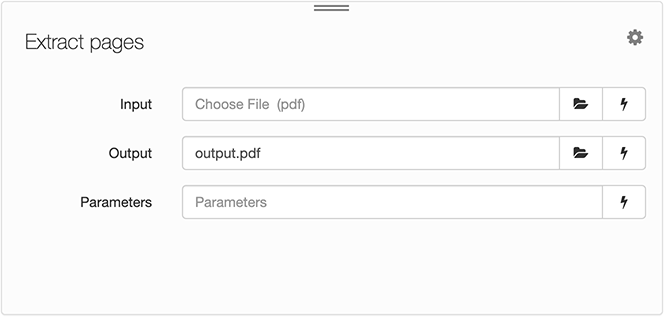 Field
Description
Input
Choose the source PDF document.

NEW

Parameters

Enter a page range to extract specific pages into a new document; for example, 9-25 extracts pages 9 through 25.
Enter 2 to split the document into two-page spreads.