Use Export to image to export each page of a PDF to a separate image file.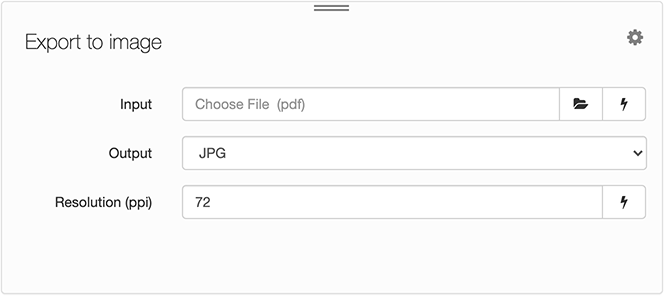 | Field | Description |
| --- | --- |
| Input | Choose the source PDF file. |
| Output format | Select JPG to export each page to JPG format or PNG to export to PNG format. The default is JPG. |
| Resolution (ppi) | Enter the pixel per inch (PPI) resolution for the exported images. The default value is 72. |
Exported images inherit their filenames from the input PDF, but are incrementally numbered.