The Export to text action can be used to export from PDF to a text file.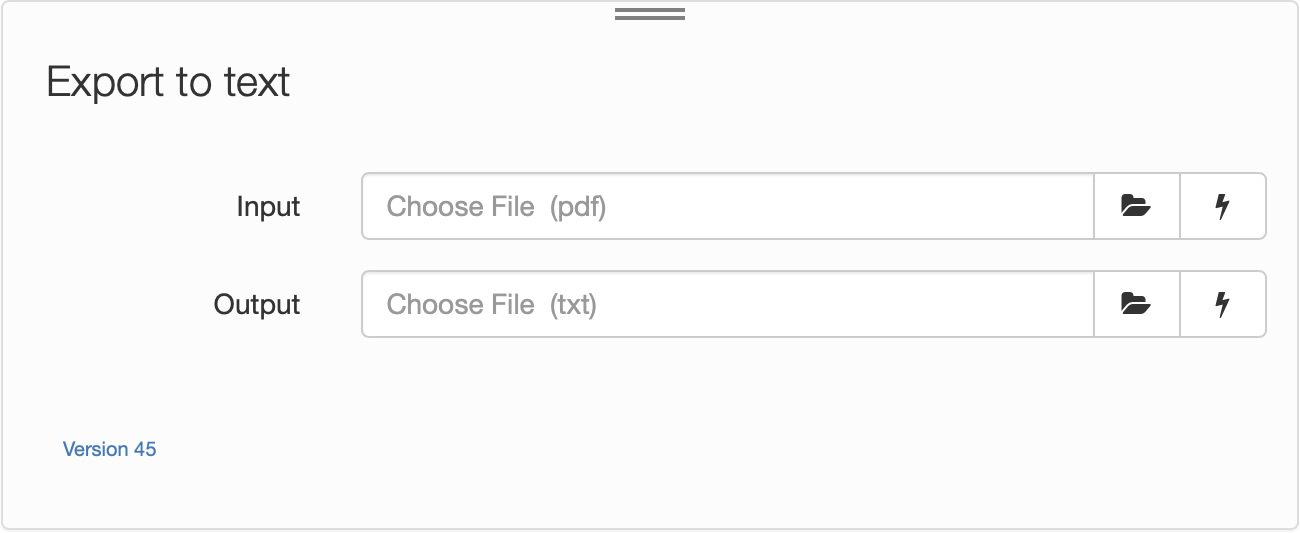 | | |
| --- | --- |
| Input | Choose the source PDF file |
| Output | Enter the name for the exported text file |
Note This action does not use OCR to convert image-based text into "live" text; only existing text content within the PDF will be exported.
Note The exported text follows the PDF document structure, which may not match with how content is visually arranged within the PDF. Also, some special characters or combined glyphs may not export as expected due to character encoding limitations.