Use the Move workflow action to move a file to a new location. Move is different than the Copy action in that the file will no longer exist at the old location.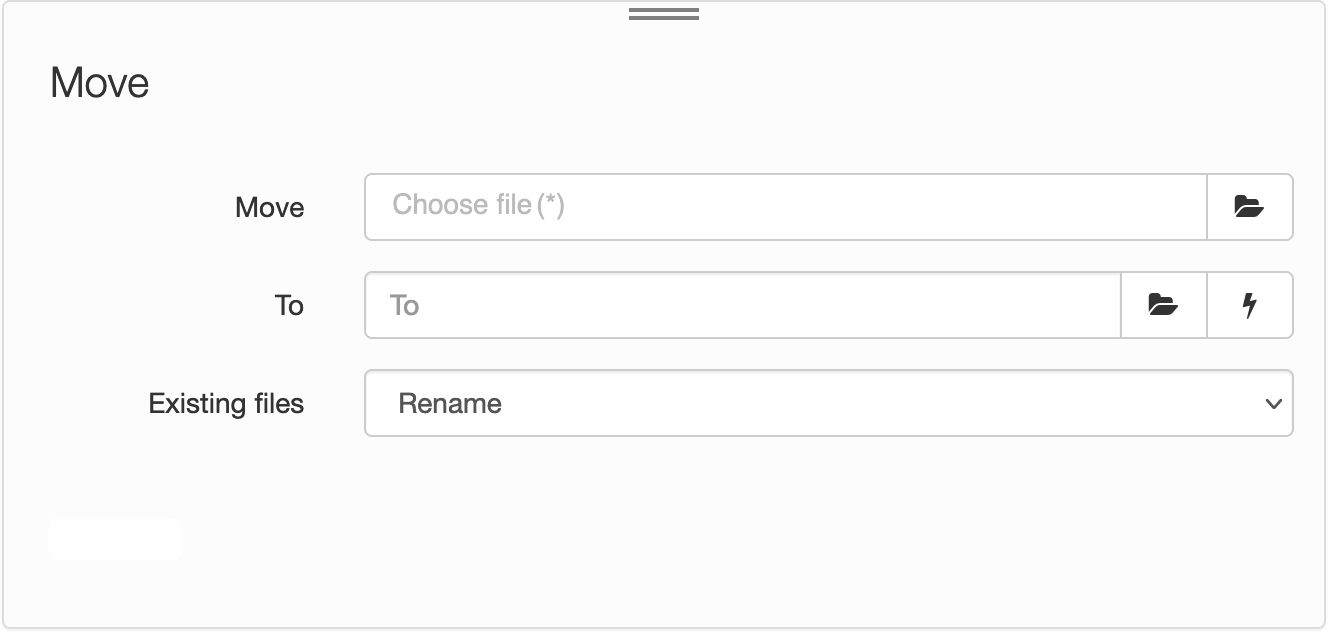 Field
Description
Move
The path to the source file. Click the Choose File icon to choose a file. Alternatively, enter the file path – for example, path/to/original.file.
To

The path of the destination folder. Enter the path – for example, path/to/destination/folder. Alternatively, click the Choose Folder icon to choose the destination.
Existing files

Decide how to handle existing files in the destination folder. Options include:

Rename (default): Does not overwrite an existing file. Renames to a unique name instead.
Always overwrite: Overwrites the existing file always.
Overwrite if newer: Overwrites the existing file only if its modified date indicates it's older than the moving file.
Click the Lightning bolt icon to add a workflow variable, or placeholder, in the To field.