Use the Assemble Content XMLs workflow action to merge multiple Content XML (CXML) files into one CXML file. CXML is the data format used by Typefi to encode content.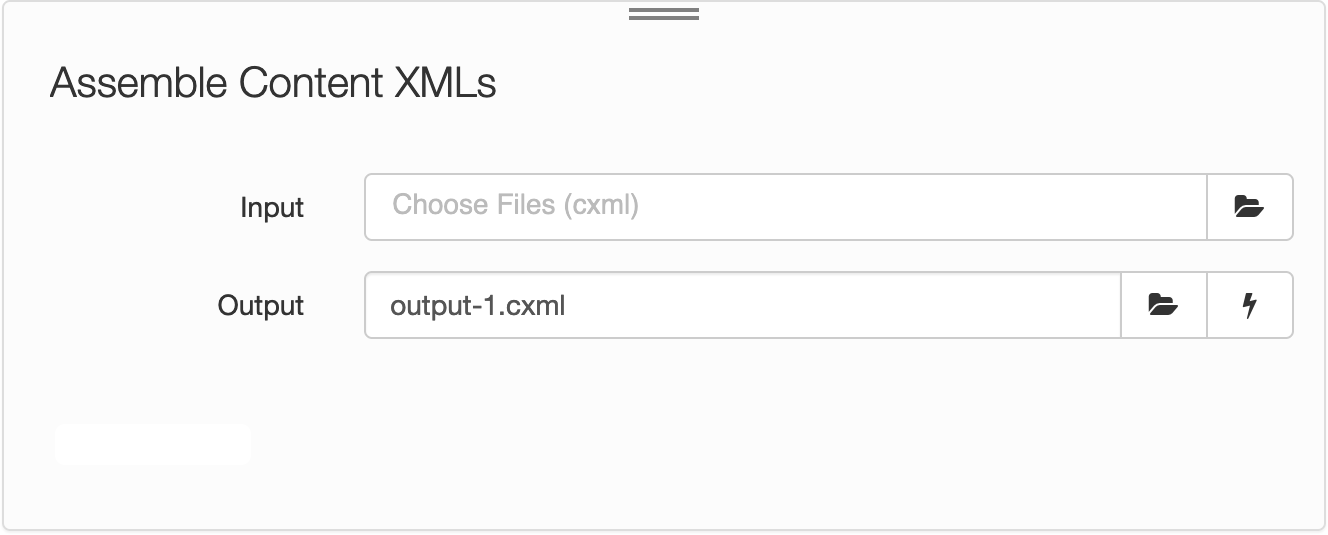 Field
Description
Input
The path to input CXML files (.cxml). Click the Choose Files icon to choose the input files. Alternatively, enter the path to input files, separated by a comma – for example, path/to/input-1.cxml,path/to/input-2.cxml.
Output
The path to the output CXML (.cxml). Enter a name for the output CXML – for example, path/to/output-1.cxml. Alternatively, click the Choose File icon to choose an output from the pop-up menu.



TIP

Click the Lightning bolt icon to use a workflow variable, or placeholder, as the output name.