Problem: When I open an Adobe InDesign file, a pop-up window informs me that I'm missing two plug-ins
When opening an InDesign document, you get a Missing Plug-ins alert that looks like this: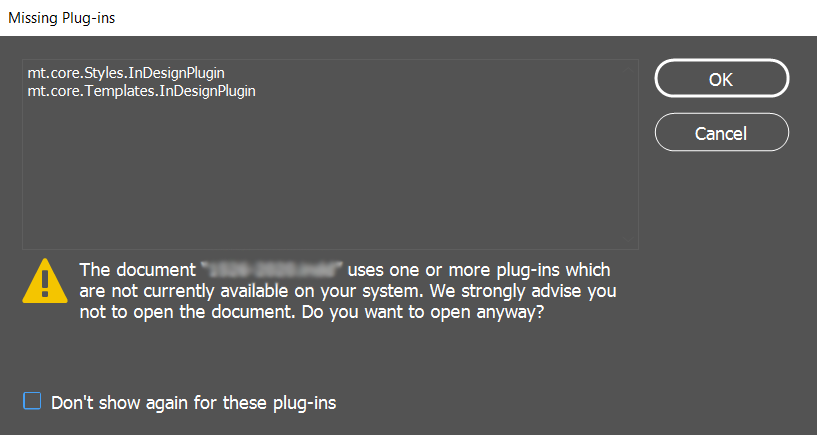 The missing plug-ins are mt.core.Styles.InDesignPlugin and mt.core.Templates.InDesignPlugin.
Solution: Install MathTools Reader
MathTools Reader is a free installation of movemen MathTools. MathTools Reader is required to open any MathTools-enabled InDesign document.
If InDesign is open, close it.
Go to the MathTools Reader website and download the Reader installer. Make sure to install the MathTools package that matches your InDesign version. If you are using Microsoft Windows, unblock it.
Extract the downloaded archive into the Plug-Ins folder of your InDesign installation.
Open InDesign.
If you need assistance, please contact us. We're happy to help.