Applies to the Adobe InDesign plug-in version 29 or later
The Export to Content XML workflow action exports a Content XML file (.cxml) from an Adobe InDesign file (.indd or .indb).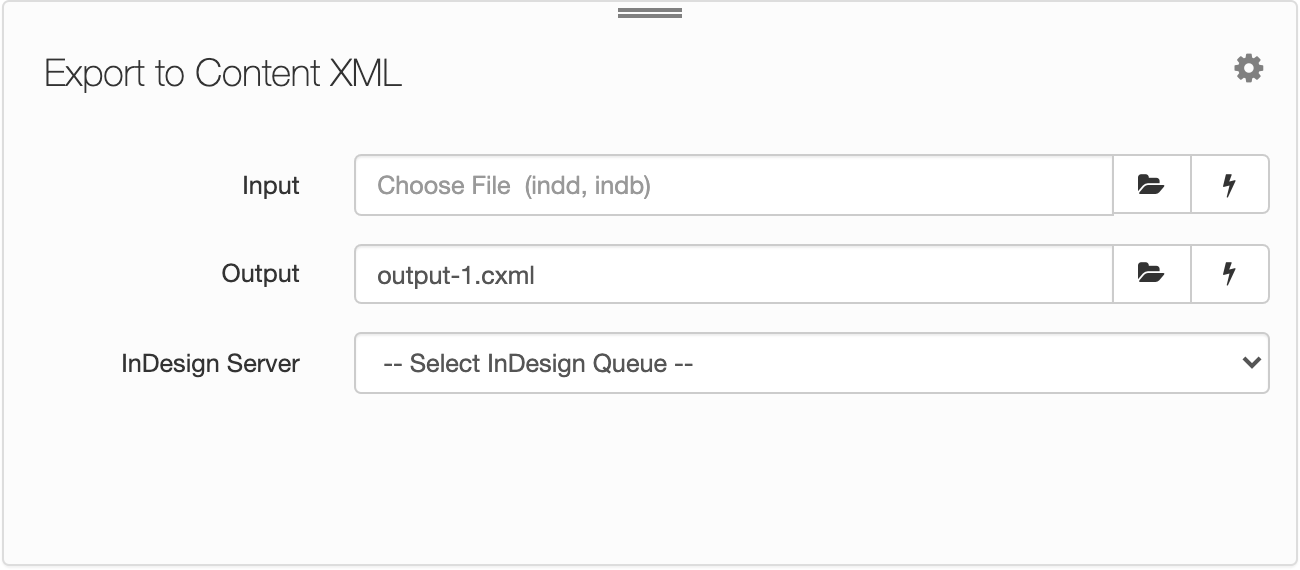 Field
Description
Input
The file path to the input InDesign document (.indd) or book (.indb). Click the Choose File icon to choose the input InDesign file. Alternatively, enter the file path—for example, /Input/my-input.indd.
Output
The file path to the output Content XML file (.cxml). Enter a name for the exported Content XML file. Alternatively, click the Choose File to choose an output file from the pop-up menu.

The default output is output-1.cxml.
InDesign Server
Choose the InDesign Server or Blinkenlights queue.
You can also use workflow variables to specify input fields. To insert a workflow variable, click the lightning bolt icon

and choose a variable from the pop-up menu.