This article is intended for Typefi
on-premises
(Workgroup) administrators to assign user privileges and manage user roles within your organisation. If you are using Typefi Cloud and want to implement roles as a feature, please
let us know
.
A role is a collection of privileges to perform specific operations in Typefi Server 8.7 or later. Grouping privileges into roles makes it easy for Typefi administrators to give and revoke privileges to users based on their role in your organisation. Each user can only be assigned to a single role, which can include as many or as few privileges as needed. Roles can group privileges for managing files, jobs, projects, workflows, actions, and admin settings. The privileges that can be grouped into roles include:
Copying, duplicating, or moving files
Managing files and folders
Managing projects
Managing workflows
Running workflows
Viewing all jobs
Managing actions
Managing scripts
Managing groups
Managing licenses
Managing plug-ins
Viewing server log
Managing trash
Use case: Say goodbye to accidental changes
One way to use roles is to restrict who is allowed to edit workflows to prevent any accidental changes. To do this, an admin could create a role called "Workflow Manager" that allows only some users to edit workflows.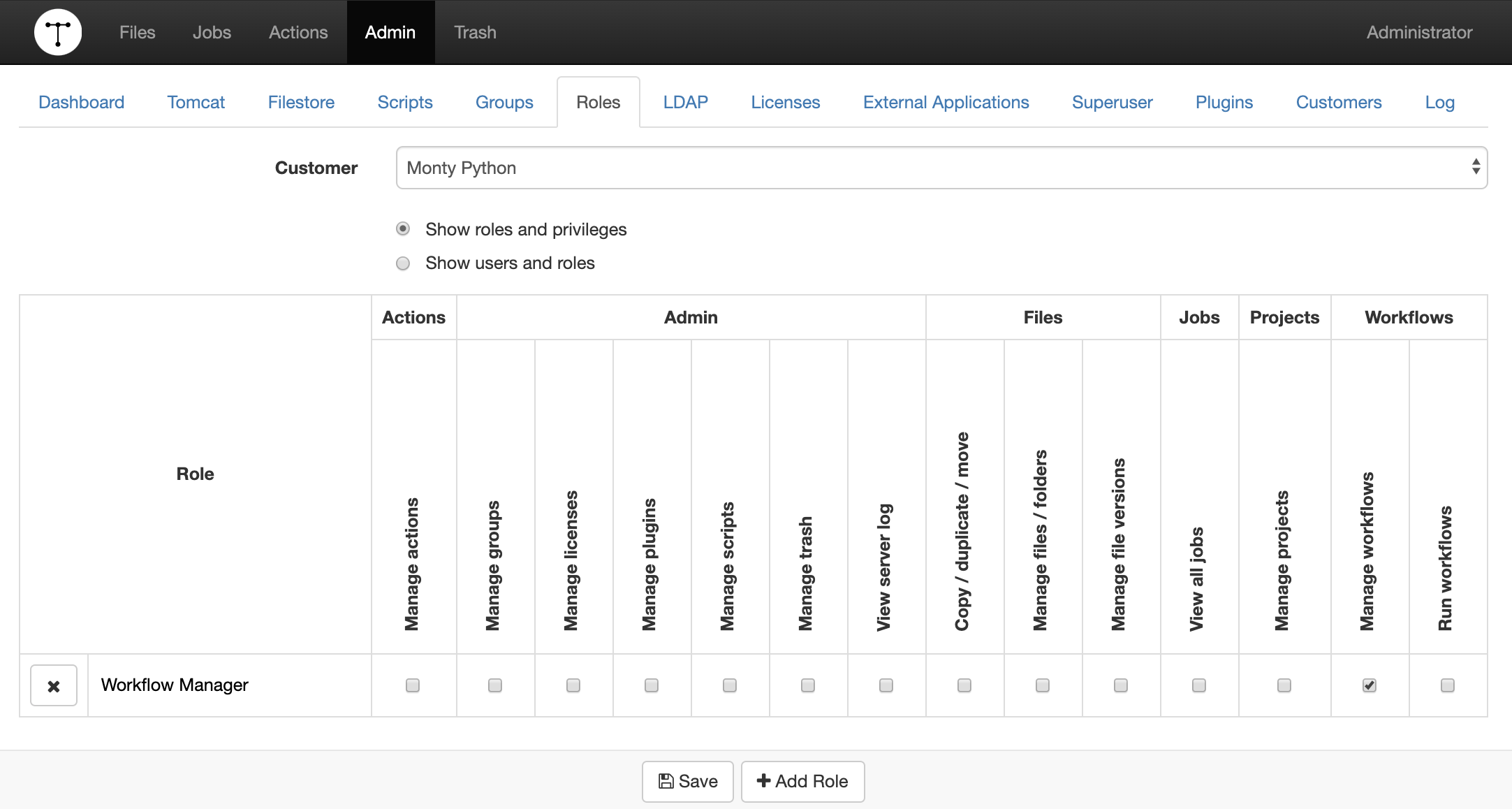 Then, the admin can authorise specific users to manage workflows by assigning them the "Workflow Manager" role.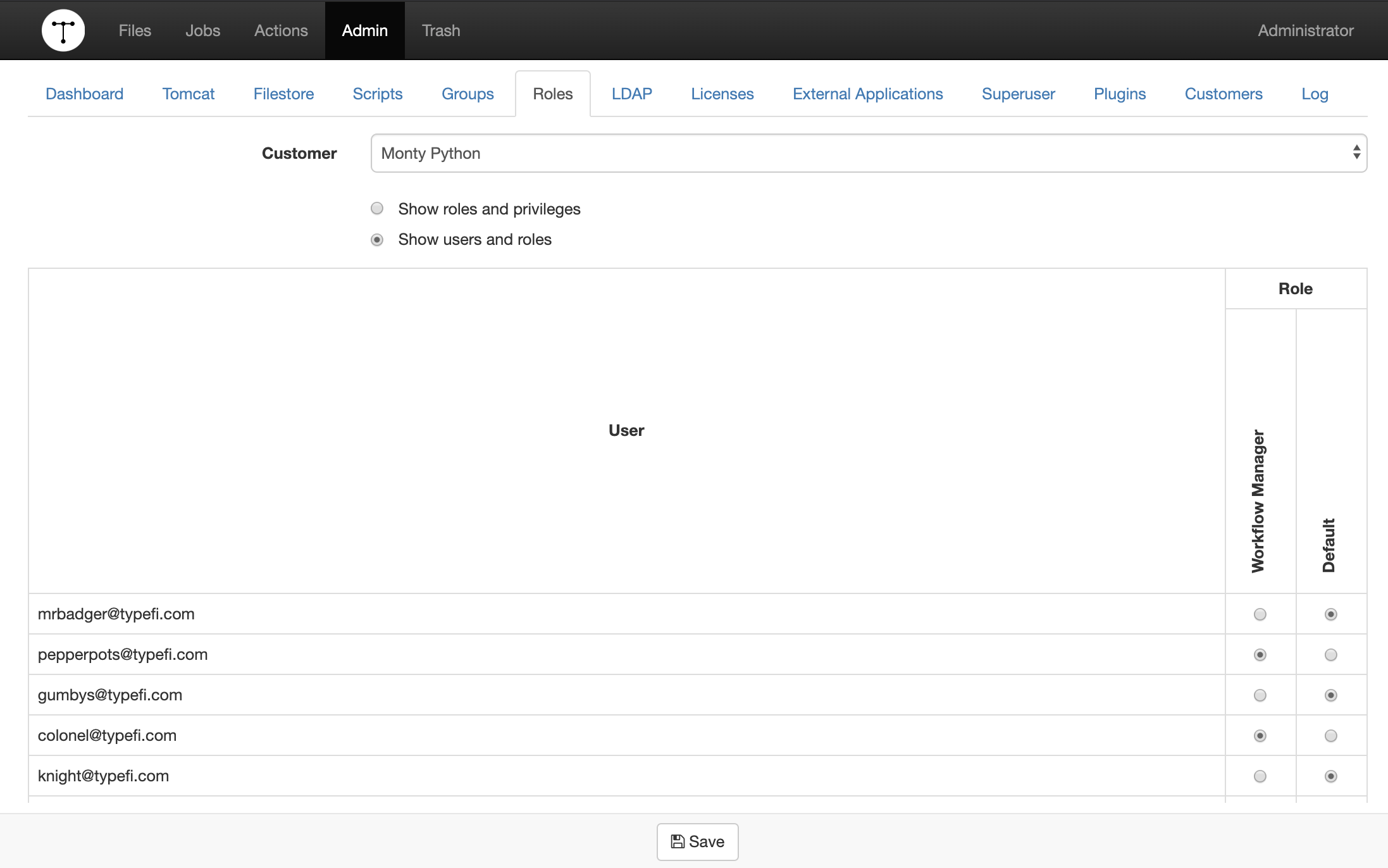 Working with roles
First, sign in to Typefi Server 8.7 or later as an administrator. If you are not signed in as an administrator, you will not be able to create, delete, or assign roles.
Create a new role
In the page header, select Admin → Roles.
Select Show roles and privileges.
In the page footer, click Add Role.
Enter a name for your new role and select which privileges you want to assign for that role.
Click Save.
Delete a role
Navigate to the roles and privileges view (Admin → Roles → Show roles and privileges).
Click the Delete button (x) to the left of the role name.
Click Delete again to confirm.
Assign a role to a user
In the page header, select Admin → Roles.
Select Show users and roles.
For each user, select the appropriate role. A "Default" role means that the user has the same permissions as they did in Typefi 8.6.4 or earlier; no restrictions to privileges are applied.
Click Save.