Smart Guides are available for AutoFit 8.9 or later.
What are AutoFit Smart Guides?
The steps to create an AutoFit relationship are the same, but Smart Guides make it easier to select a frame handle.
AutoFit Smart Guides are quick snap‑to guides that appear when you create AutoFit relationships. Smart guides help you by snap-aligning to the anchor point of the target frame, so you don't have to guess where the frame handles or the centre of the frame are.
No more invisible frame handles!
Previously, the workaround was to select one of the frames with the AutoFit selection tool first, but then the other frame was not selected, which meant the handles were not visible. But, if you were to select both the parent and child frames, then the handles for the group are shown, though some corners for the individual frames are visible. This workaround had the potential to be very confusing!
How do AutoFit Smart Guides work?
Smart Guides prevent you from clicking around and guessing where the frame handles are and let you create AutoFit relationships more efficiently. Now, you can click (if you're identifying the parent) or hover (if you're identifying the child) near the spot you want to set the relationship. Smart Guides will snap to the nearest anchor point within the snapping tolerance.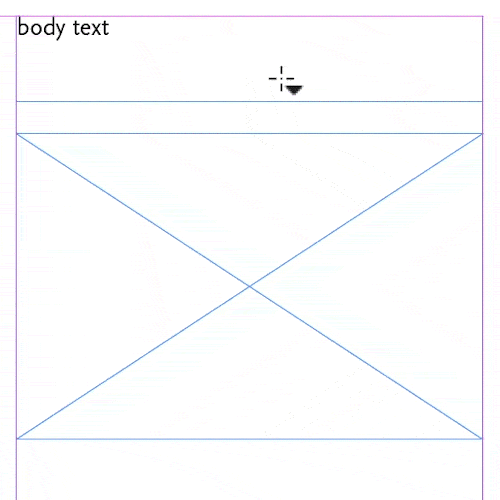 What is the snapping tolerance?
The snapping tolerance is the distance within which the pointer snaps to the anchor point. You can change the snapping tolerance in the AutoFit preferences.
Smart Guides are on by default. To turn Smart Guides off, set the snapping tolerance to 0 (see AutoFit preferences).
Watch AutoFit Smart Guides in action!
If you have any questions, please contact us. We're here to help.