The Microsoft Word plug-in is a collection of workflow actions that integrate DOCX documents into a Typefi workflow.
You can import DOCX files from Microsoft Word, Google Docs, or your computer. When you import a DOCX file, all paragraph style formatting, bulleted and numbered lists, basic character formatting (bold, italic, underline, strikethrough, subscript and superscript), embedded images, index tags, bookmarks and hyperlinks are retained. For scientific, technical and medical publishers, mathematical expressions are preserved as MathML. This plug-in also includes actions for exporting, merging, and modifying DOCX files.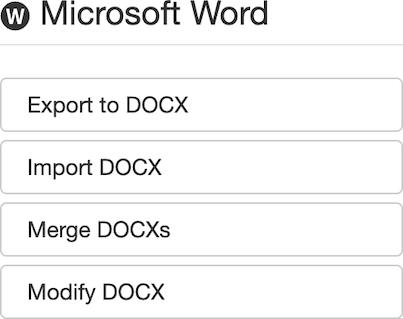 For more information about the Microsoft Word plug-in, please contact us.