When adding an Adobe InDesign engine to Typefi Desktop for the first time on macOS 10.14 or later, the following warning message appears:
macOS Big Sur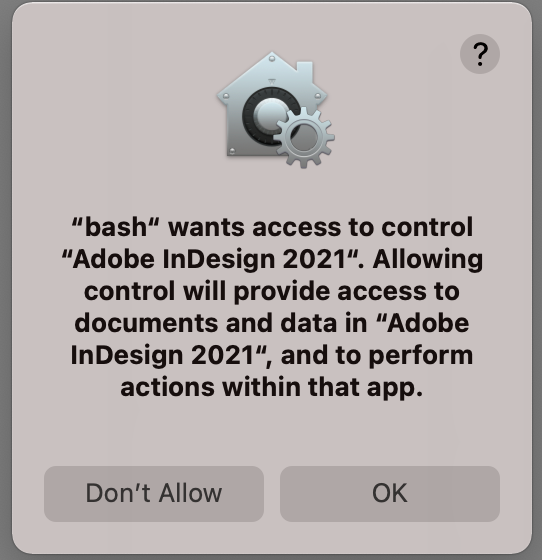 macOS Mojave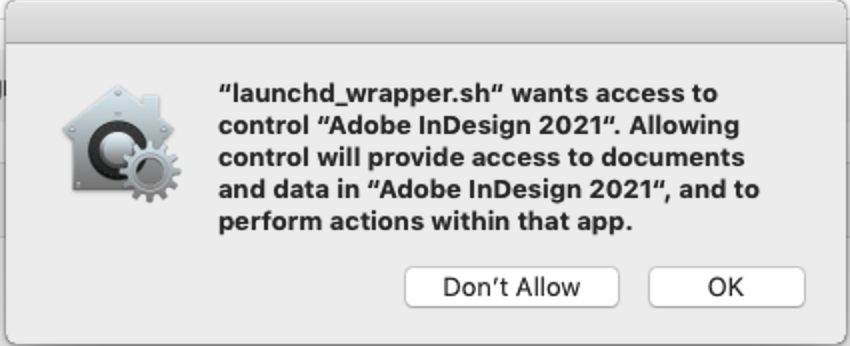 New security measurements have been introduced in macOS 10.14, making it more difficult for unauthorised software to control other programs.
Unfortunately, this functionality affects the communication between Typefi Desktop and InDesign desktop, a crucial component of Typefi's automated publishing workflow.
Without explicit permission given by the user, Typefi Desktop cannot access Adobe InDesign, and thus your publishing workflows will not run.
Solution
Click OK in the warning dialogue to give Typefi Desktop permanent access to InDesign desktop. In this case, no further action is required.