If you are using macOS and are unable to install Typefi Designer, AutoFit, or Typefitter because you see a warning message like this: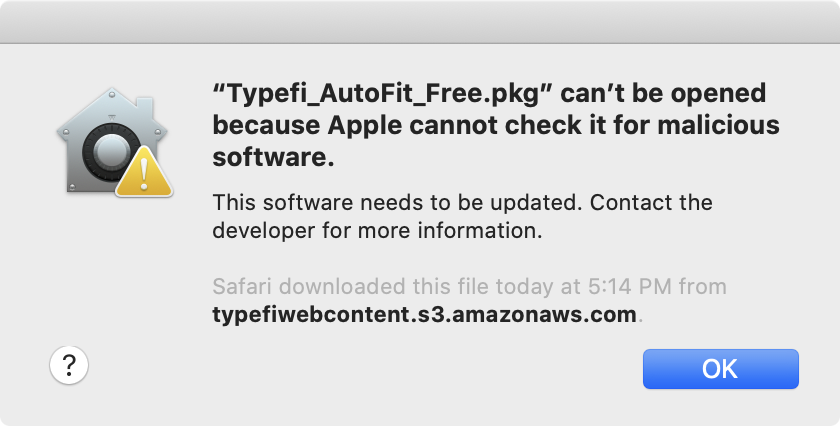 "Typefi_AutoFit_Free.pkg" can't be opened because Apple cannot check it for malicious software. This software needs to be updated. Contact the developer for more information.
Then, please see this article from Apple on how to safely open apps on your Mac.
Alternatively, Control-click on the package file (.pkg) and select Open from the contextual menu. The dialog will look very similar to the previous, but you can now click on the Open button and continue with the installation.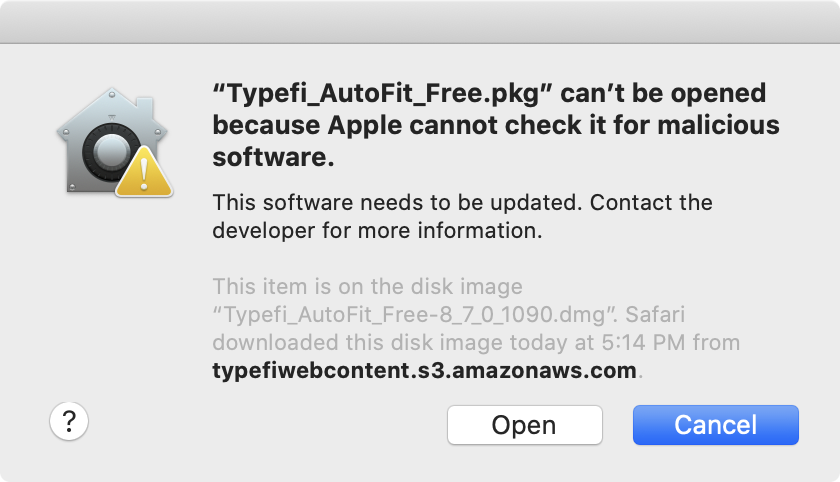 If that doesn't work, visit System Preferences → Security & Privacy → General, and look for the notice "Typefi_installer.pkg" was blocked from use because it is not from an identified developer. Click Open Anyway and macOS will relaunch the installer and again display the above caution dialog. Click Open to continue with the installation.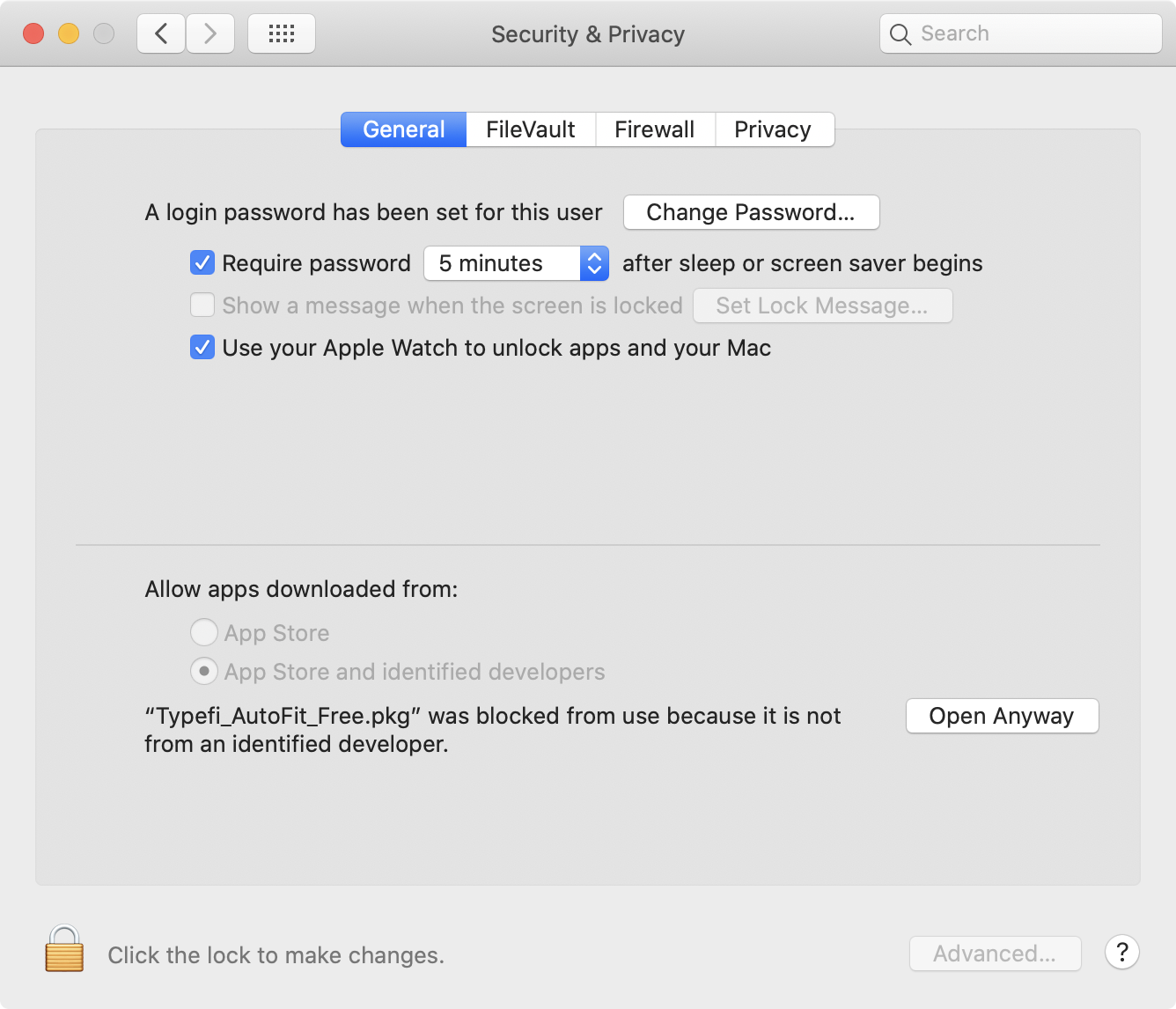 If you continue to have trouble with installing AutoFit or Typefitter, please drop us a line. We're here to help.