Use the Export to BITS workflow action to transform Content XML to BITS XML.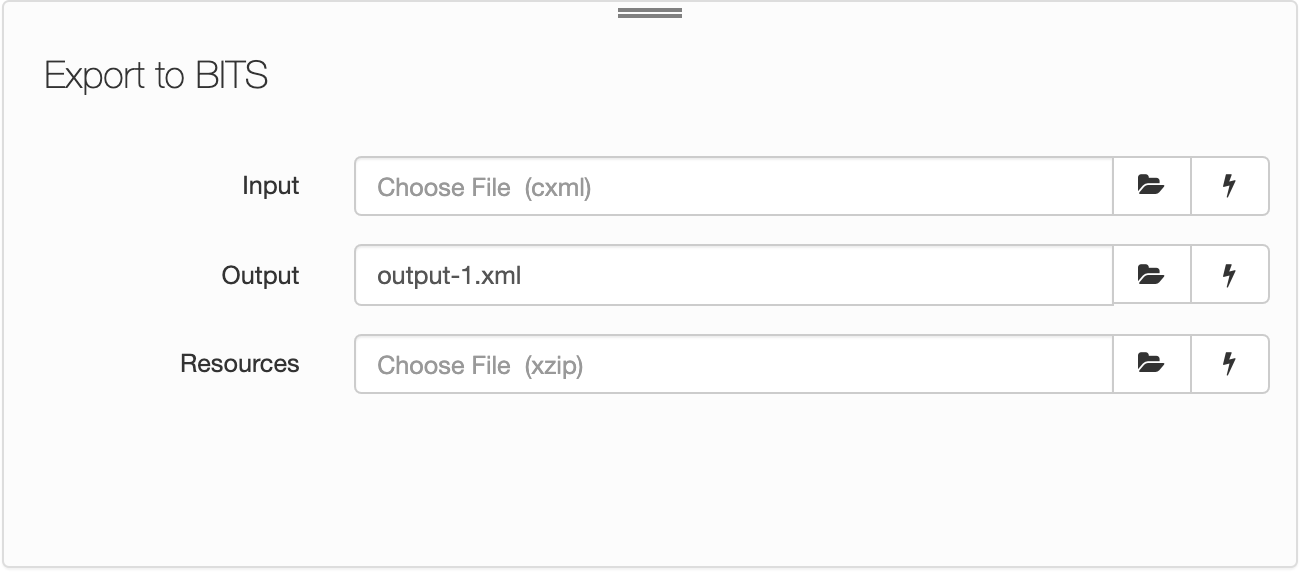 | Field | Description |
| --- | --- |
| Input | Click the Choose File icon to choose the Content XML file to be transformed. |
| Output | Enter the filename for the BITS XML file that will be generated. For example, output-1.xml |
| Resources | Select the XZIP file containing the XSLT that will handle the transformation. |
TIP Click the Lightning bolt icon to add workflow variables (such as today's date) in the Input, Output, and Resources fields.