Subtle changes in typo­graphy can impact the way your readers react to your content. Typographic issues—such as widows and orphans, short lines (runts), and white space rivers—break up the text's flow and distract the reader.
Widows and orphans
Widows and orphans refer to one (or more) paragraph lines left by themselves on a page.
A widow is the last line of a paragraph left by itself at the top of a page.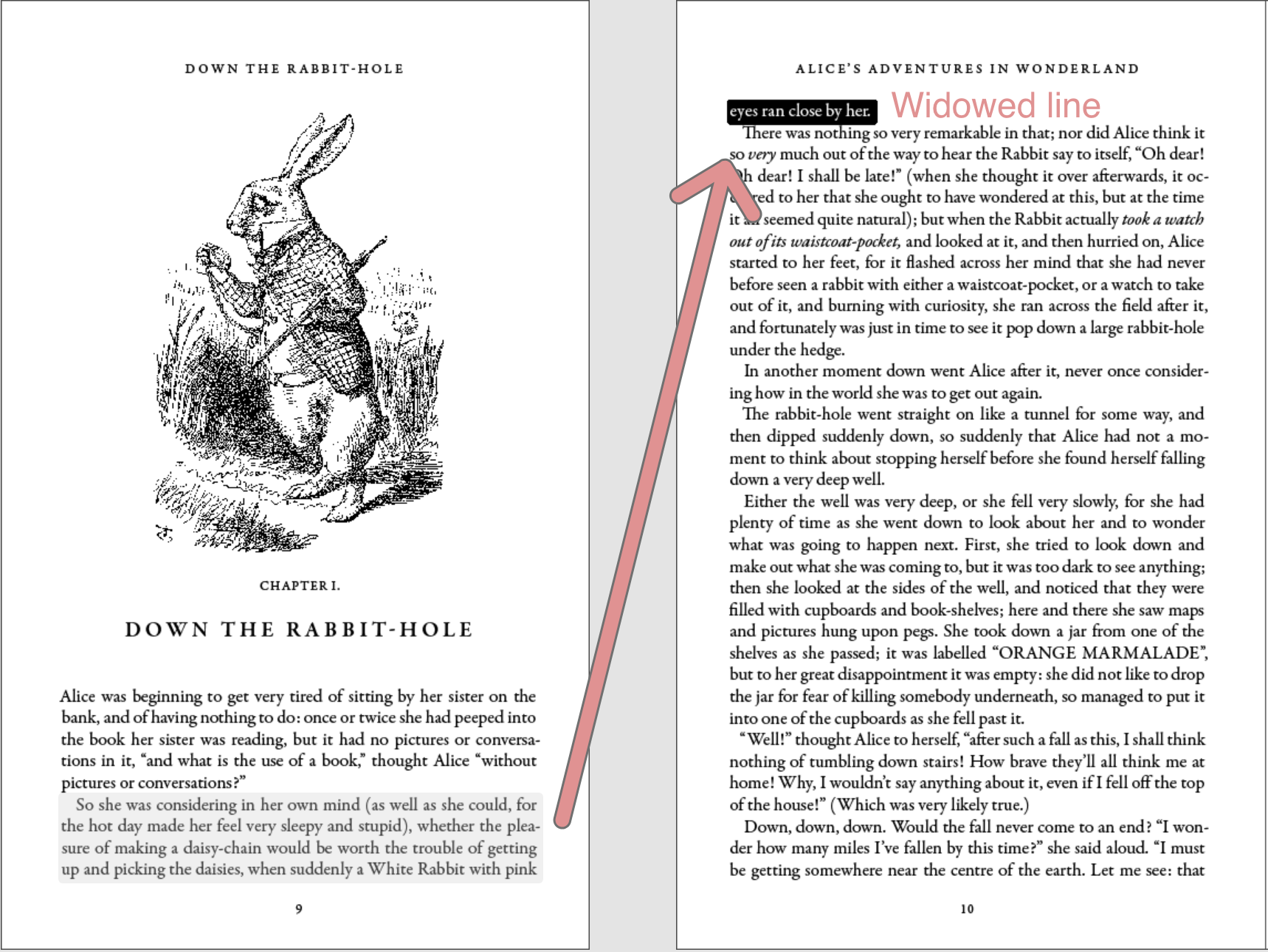 An orphan is the first line of a paragraph left by itself at the bottom of a page.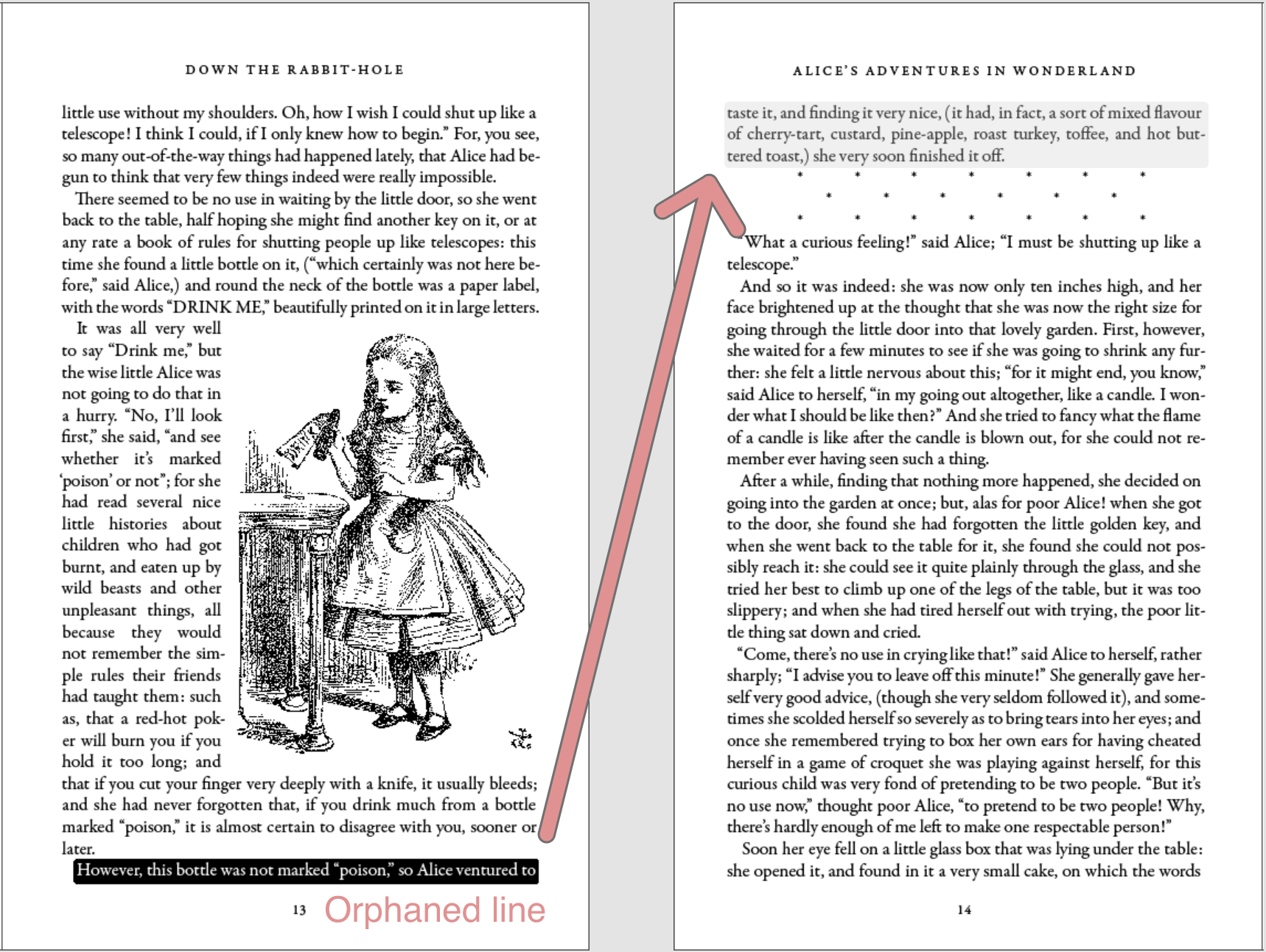 Widows and orphans in hierarchical content
Widows and orphans can also occur in hierarchical content, such as numbered lists, table of content entries, and index entries. In hierarchical content, an entire paragraph, not just a single line, may be widowed or orphaned by itself.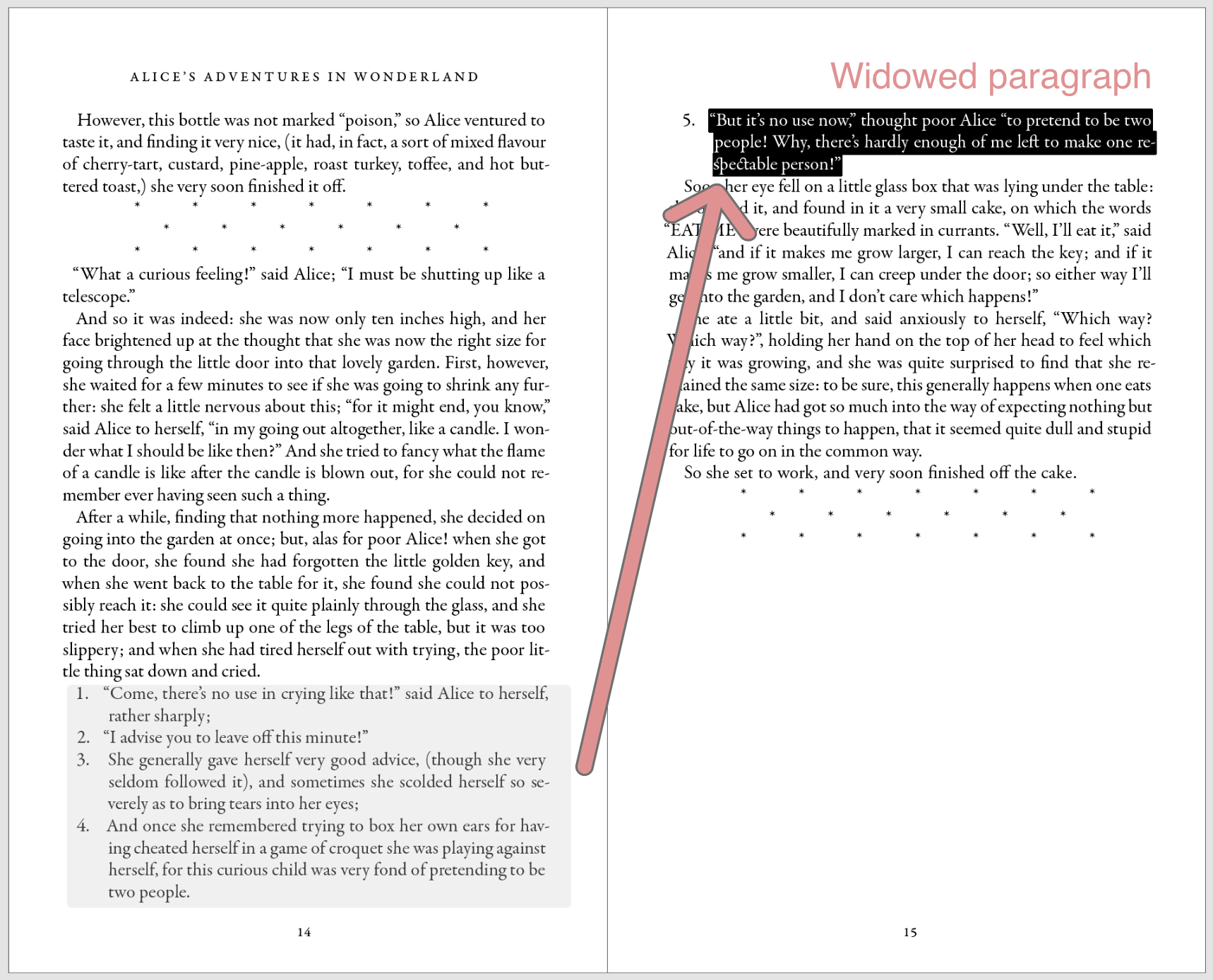 How do I fix widows and orphans?
To fix widows, you can:
To fix orphans, you can:
Short lines
Short lines (runts) happen when the last word, or part of a word, is stranded by itself on a line.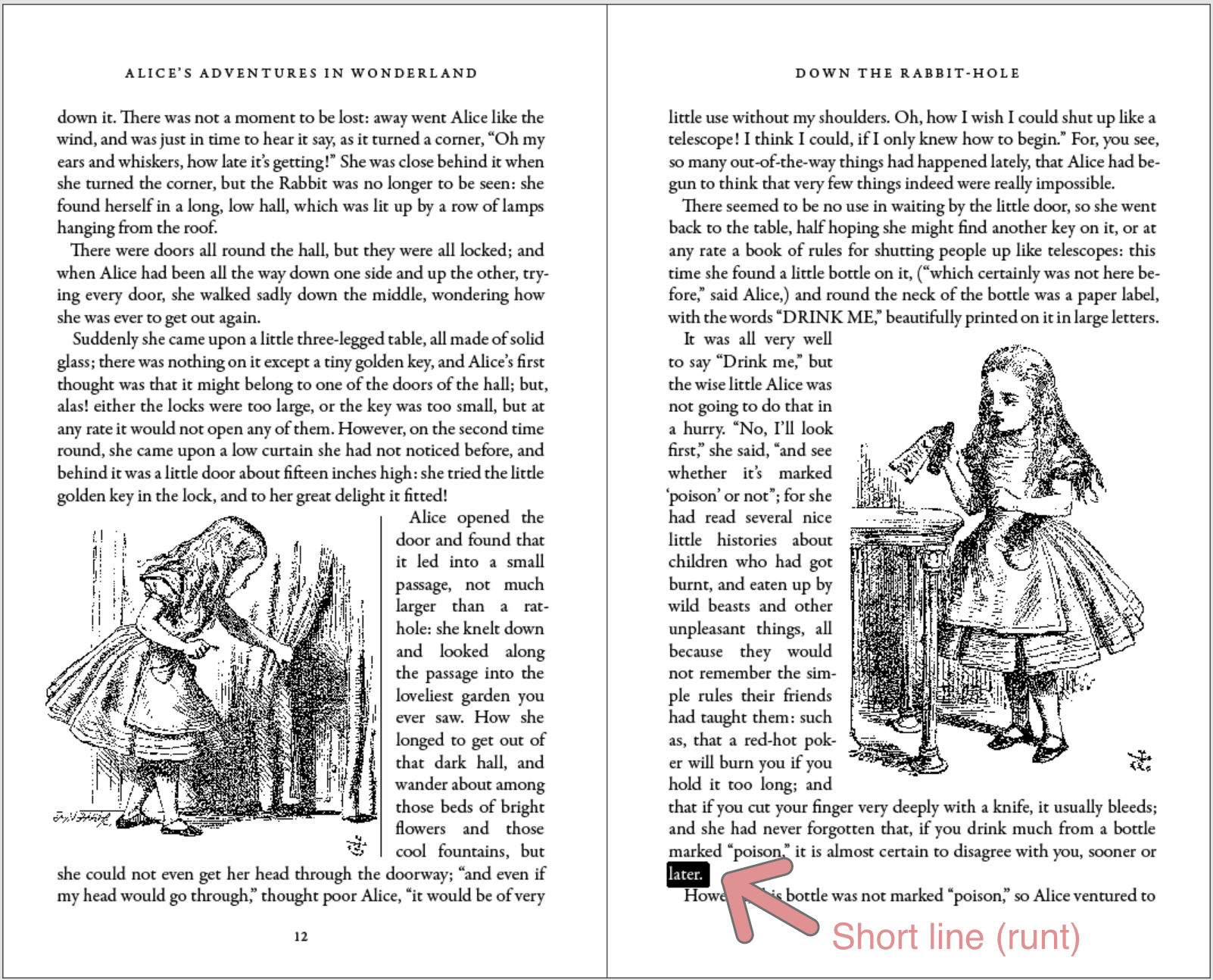 How do I fix short lines?
To fix short lines, you can:
White space rivers
A white space river is a series of word spaces on consecutive lines of type that align to create the appearance of a crack, or "river", in the text. Rivers can occur regardless of the spacing settings, but are most noticeable when the spaces between words are wide (often caused by full-text justification or monospaced fonts).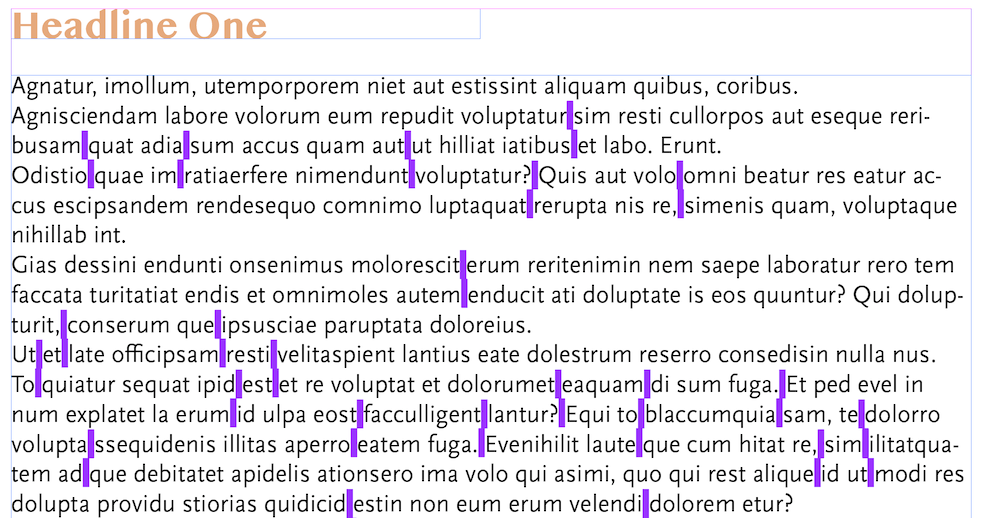 How do I fix white space rivers?
To fix white space rivers: