On 16 June 2021, Adobe released InDesign 16.3, which added native support for Apple devices with the M1 processor. Unfortunately, InDesign 16.3 broke compatibility with Typefi Designer for both macOS and Windows. If you open InDesign 16.3 with Typefi Designer installed, you will see this error message:
macOS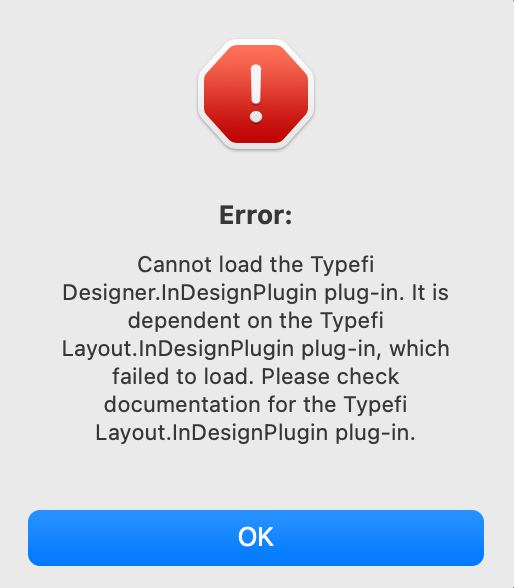 Windows

Workaround
Please wait to upgrade to InDesign 16.3 until we release a compatible version of Typefi Designer. If you've already upgraded to InDesign 16.3, it's easy to install the previous version of InDesign (InDesign 16.2).
NOTE Typefitter 4, Typefitter 5, and Typefi AutoFit are not affected. Only Typefi Designer is affected by this change.