Use Apply condition(s) to add conditions to a workflow. The author will use the conditions you specify to apply conditions to Typefi Sections, Elements, tables, and individual content chunks. Depending on whether the condition is on or off, conditional content may or may not appear in the final output.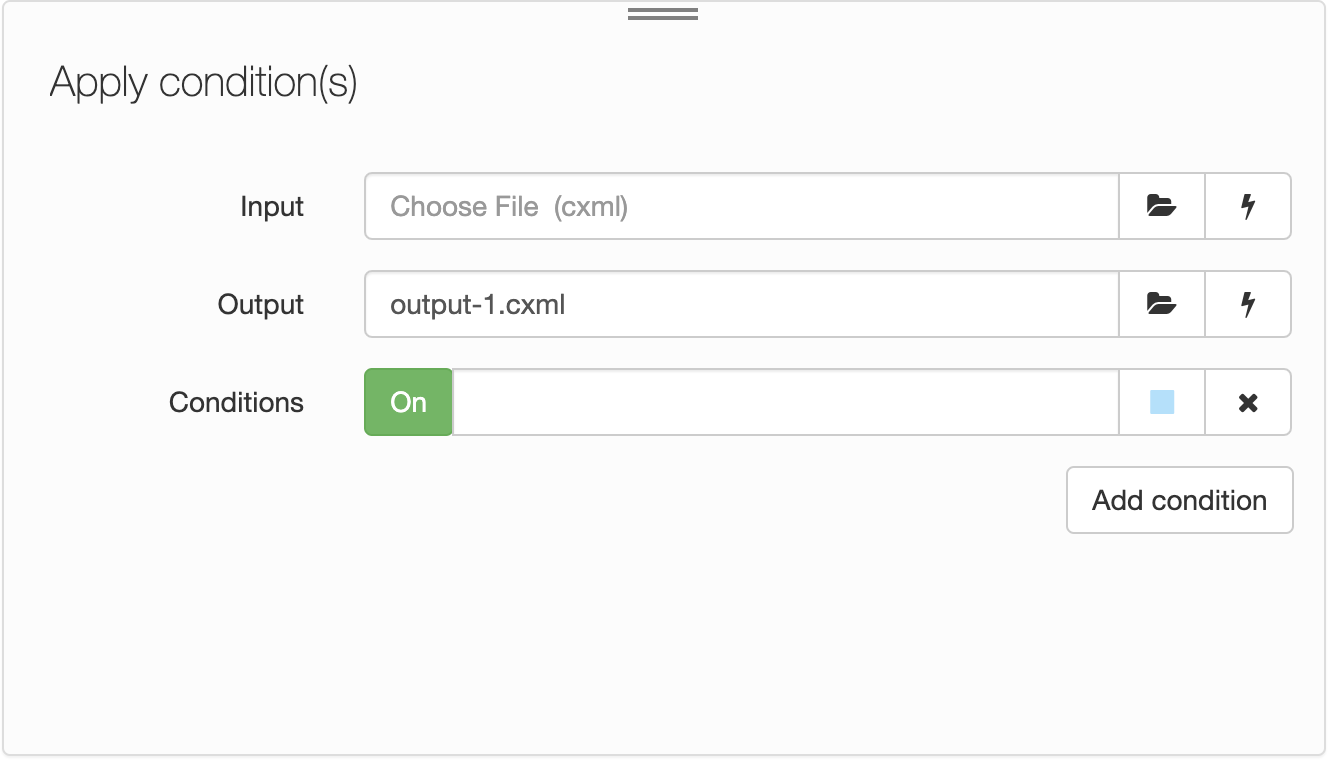 Field
Description
Input
The path input CXML file (.cxml). Click the Choose File icon to choose the input. Alternativey, enter the path. For example, path/to/input.cxml.
Output
The path to the output CXML file (.cxml). Enter a name for the output, for example, path/to/output-1.cxml. Alternatively, click the Choose File icon to choose the output.
Conditions
Enter a condition name. The author can only use the conditions specified.

Toggle the condition On or Off. If the condition is present and turned off, then the resulting CXML file will not include the conditional content (which is specified by the author in Typefi Writer).

To change the colour of a condition (which is visible in the Writer markup), click the coloured rectangle button and choose a new colour from the pop-up menu.

To delete a condition, click the x button.

To add another condition, click Add condition.
Click the Lightning bolt icon to add a workflow variable, or placeholder, in the Input and Output fields.