In order for Typefi to populate an InDesign frame with content, it must be marked as a Typefi Frame in the template.
Select a frame, then choose the frame type from Object > Typefi Frame Type. You can also right-click on a selected frame and choose Typefi Frame Type.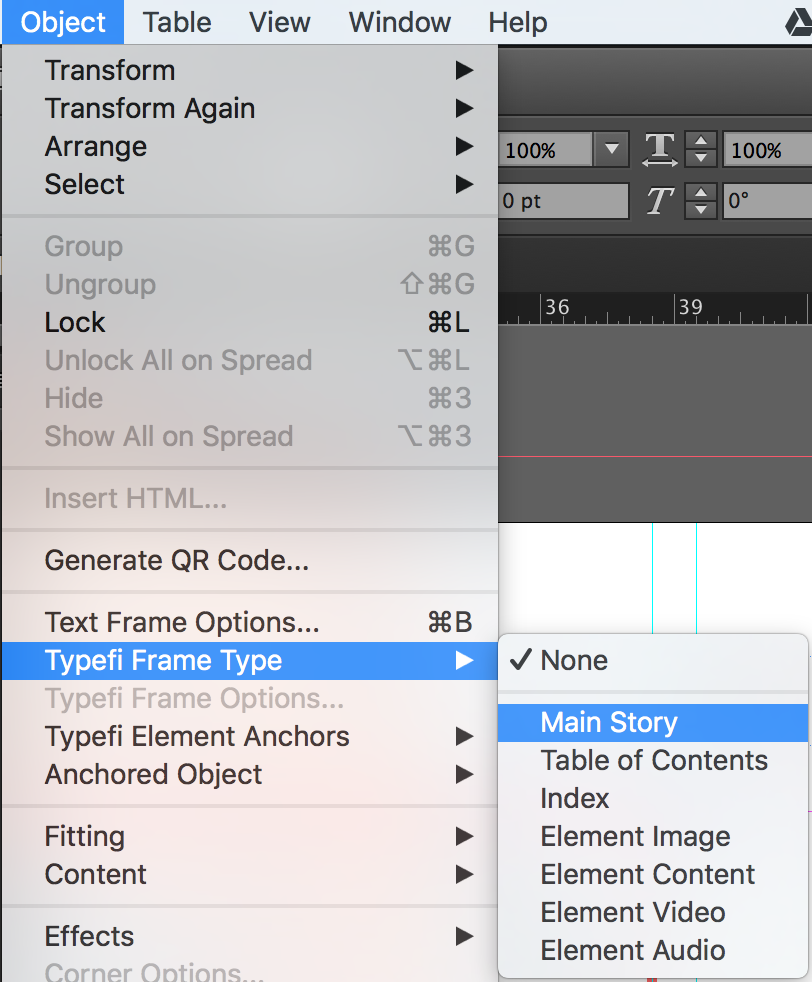 There are seven kinds of Typefi Frames:
Index
Element Video
Element Audio
To help distinguish Typefi Frames from InDesign frames, the borders of the frames are colored by default with a 2.5 pt stroke. Borders only display when View > Show Frame Edges is enabled, Object> Overprint Preview is disabled, and the document Screen Mode is set to Normal. The default Typefi Border colors and thickness can be altered by editing the Typefi Border preferences.